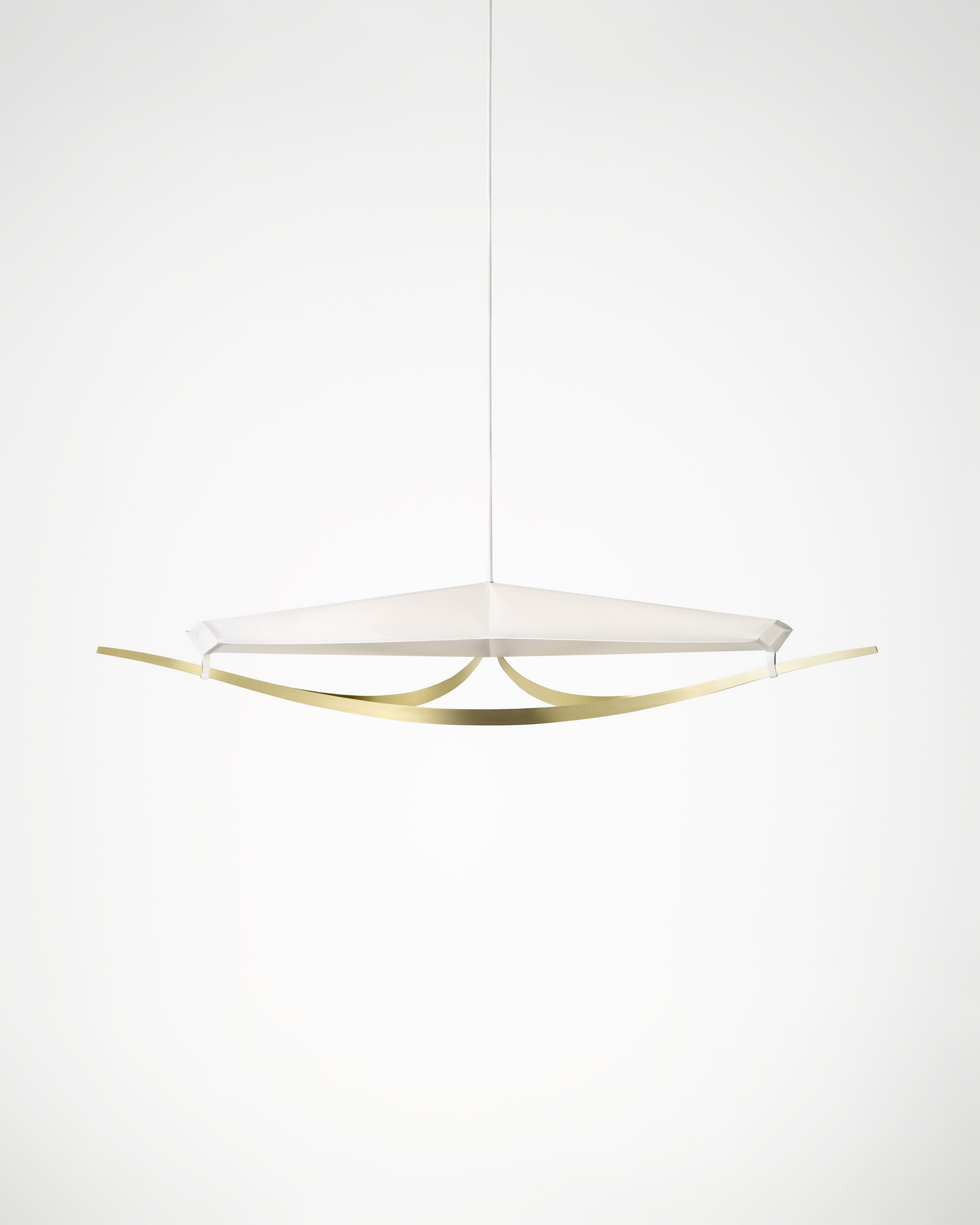 XO
The XO pendant pays tribute to sailboat racing. Using translucent film, XO demonstrates the importance of structure and embodies the elegance of sail shaping and yacht design. The form and balance of this high-end LED luminaire relies on three brass battens acting as an exo-skeleton, pulling the 'sail' into shape. Much like the competition of the open water events, there's an emphasis on technical skills here. A scientific approach.
Designed and manufactured in Australia Available exclusively from Rakumba.
Dimensions: 95cm x 95cm x H 18cm
Lightloft was a temporary space designed to launch the XO light. Part sail loft, part lighting gallery & store. Inspired by yacht racing and sail shaping it aims to show how the light is made as well as being inhabited by a sail maker who is fabricating the lights on-site.