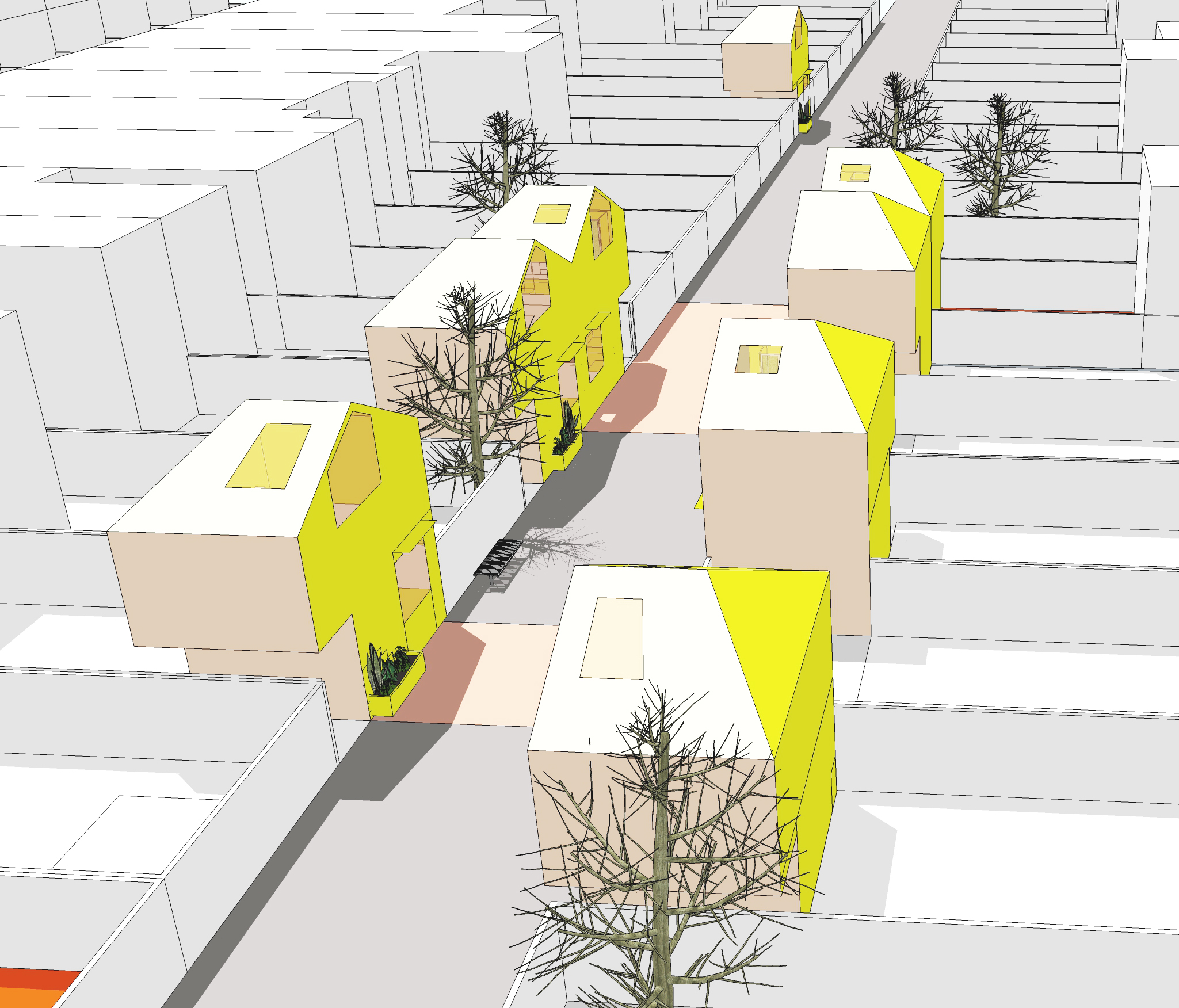 Laneway Housing
A proposal for new housing alternatives for Sydney's inner suburbs.
A radical re-think Re-configuring the rear terrace plot to unlock new potential.
Creating a secondary autonomous dwelling. Providing flexible & affordable living for key workers, single parents, young couples, indigenous households & the elderly.
A proposal to utilise existing terraced plots by offering owners financial incentive through sub-leasing the rear portion of their block to Sydney City.
Accessed directly from the laneway whilst allowing access to the existing terrace & transforming laneways into connected, pedestrian-friendly streets with shared amenity.